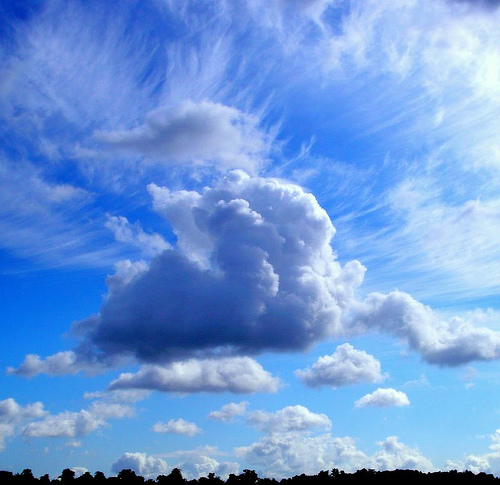 I was blessed this morning by the reading of

Colossians

1:9-14:

"For this reason also, since the day we heard of it, we have not ceased to pray for you and to ask that you may be filled with the knowledge of His will in all spiritual wisdom and understanding, so that you will walk in a manner worthy of the Lord, to please Him in all respects, bearing fruit in every good work and increasing in the knowledge of God; strengthened with all power, according to His glorious might, for the attaining of all steadfastness and patience; joyously giving thanks to the Father, who has qualified us to share in the inheritance of the saints in Light. For He rescued us from the domain of darkness, and transferred us to the kingdom of His beloved Son, in whom we have redemption, the forgiveness of sins. " NASB



What beautiful words that God has written through the hands of Paul! Erich and I prayed this passage to God... that we would be filled with the knowledge of His will, and that we would walk in a manner worthy of the Lord. That we would bear fruit that would please Him and we would increase in wisdom. That God would strengthen us with power according to His glorious might and that we would attain steadfastness and patience. We joyously thanked God for his salvation, and for

rescuing

us out of darkness and transferring us to the Kingdom of Christ. I pray that this passage in

Colossians

encourages you as well.
Later, while doing Bible study with the girls, we read Exodus 14; twice the text reads,
"... and I will get glory over

Pharaoh

... and the Egyptians shall know that I am the Lord..."
I was reminded that our purpose on Earth is to bring God glory and that God will make sure the World knows that He is the Lord Almighty. He will accomplish His purpose, with or without our obedience. How much better to obey Him and be a part of His good, pleasing and perfect Will!
Caroline and I got into a discussion about the choices we make and the

temptation

that we struggle with in choosing our own desires above obeying and honoring God's Will for our lives. I told her that in light of our study of Exodus, she needs to approach her decisions that she's preparing to make by asking herself a question:
"Will what I am about to do... bring Glory to God
will I try to bring glory to myself?"
Think about the people who attempted to build the tower of Babel: They did it saying
"...let us build... and let us make a name for ourselves." (Gen. 11:4)
They were not at all interested in working to bring God Glory; quite the contrary, they were working to bring themselves Glory. Their selfish hearts brought about the demise of their self-serving work.
Caroline had the huge realization that by simply looking at the decisions we're about to make from the standpoint of who it would bring glory to, we would be sure to keep our hearts following God's Will and not our own self-glorifying desires. What a great way to
"
take every thought captive to the obedience of Christ."
May you choose to Glorify God today and have a blessed day!
"So, whatever you eat or drink, or whatever you do, do all for the glory of God." 1

Corinthians

10:31